We shall soon release another batch of tickets to those people on the waiting list. The tickets will be released to people who requested them in chronological order, so those who asked earlier will be given the chance to buy tickets sooner.
When we release tickets to you, Eventbrite (the ticketing system) will send you one email per ticket requested looking a bit like this: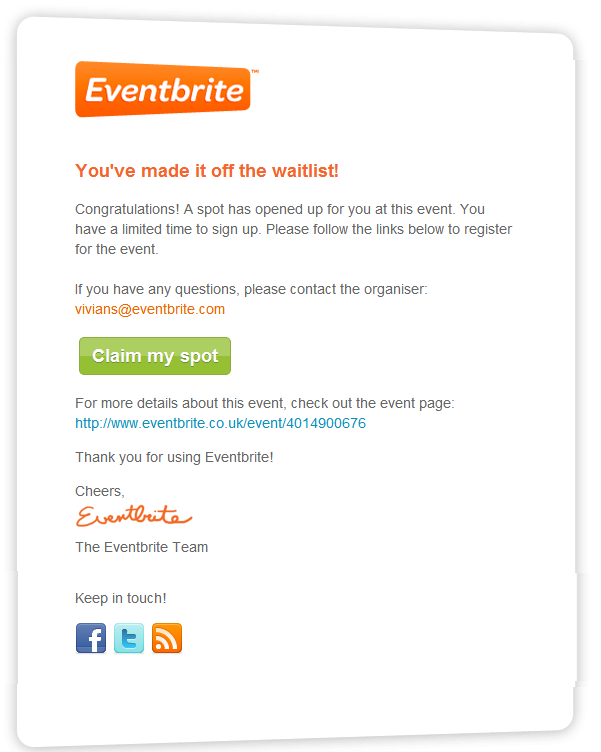 You will need to click through on each email for each ticket you requested, and you will have 48 hours to buy the tickets before they are released to the next person on the list.
This is the fairest way we can try to ensure that as many people as possible can attend the event, so do look out for the emails!